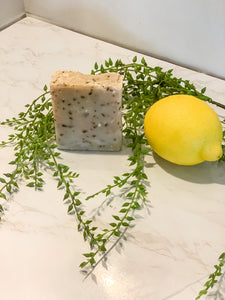 Hand Crafted Soap - Lemongrass and Ginger
This bar can be used on the face and body. Rejuvenate your skin and senses with this cleansing bar.
Ingredients: Coconut Oil, Shea butter, Almond oil, 100% Extra Olive oil, Distilled Water, Sodium Hydroxide, Fresh Lemon Balm & an Essential Oil Blend.
*All bars are cut by hand so sizes can vary slightly from bar to bar.