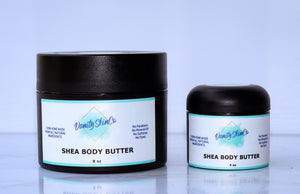 Scented Shea Butter - Actin' Brand New
100% certified organic shea butter. This fragrance is light and fresh just in time for summer!
Ingredients: Shea butter, mango butter, coconut oil, Almond oil, grape seed oil, jojoba oil, argan oil, vegetable glycerin, and fragrance. All of our fragrance oils are phthalate-free.