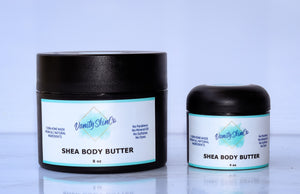 Scented Shea Butter - Cashmere
100% certified organic shea butter with gentle hints of notes of light spices, cedarwood, vanilla tonka, coconut, jasmine, olive wood, sandalwood, amber, musk, and cocoa butter.
Ingredients: Shea butter, mango butter, coconut oil, almond oil, grape seed oil, jojoba oil, argan oil, vegetable glycerin, and fragrance. All of our fragrance oils are phthalate-free.